Making friends and establishing connections after moving to a big city like Los Angeles can seem daunting. Joining a social club can help you make friends and introduce you to like-minded individuals. Finding the club where you feel you fit in can be difficult because there are many to choose from. While you can spend a lot of time searching online, visiting the club and talking with guests will determine which club is right for you.

To help narrow down which clubs are worth the visit, we compiled a list of the top nine social clubs in the Beverly Hills and Los Angeles area. Some are traditional golf course country clubs, some are historical, and some have a new, modern take on the traditional social club. Have no fear when looking at Beverly Hills condos for sale — these social clubs will have you feeling at home in no time.
Beverly Hills Women's Club
The
Beverly Hills Women's Club
was established to explore intellectual ideas, the arts, literature, and philanthropic goals. They aim to provide programs that enrich their members and community. It was founded in 1916, before women had the right to vote, and guests and lecturers include powerful and influential women, such as Amelia Earhart, who joined the club in 1935. Regular events include luncheons, group yoga, a book club, and more. They also hold concerts, theater productions, workshops, and classes throughout the year. The clubhouse, located in the heart of Beverly Hills real estate, was built in 1925 by Gable & Wyant architects and seats 100 people with space available to rent for private parties.
The Britely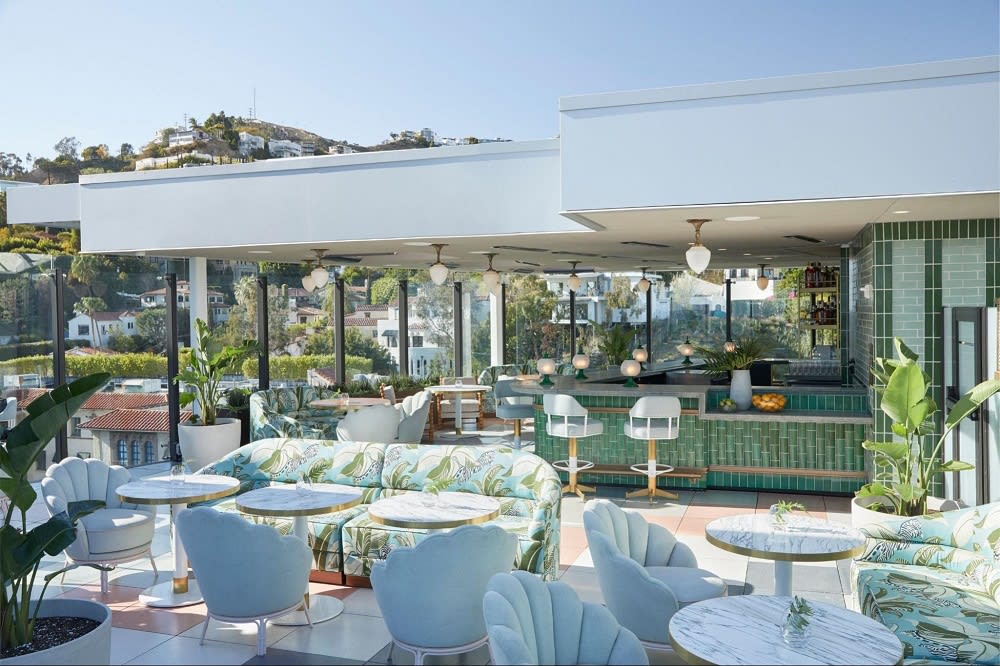 The Britely
is a modern social club devoted to celebration, community, and curiosity at the Pendry Hotel. The atmosphere is bright, colorful, and energetic — it feels like Hollywood! Food and drink menus are prepared by Michelin-starred chef Wolfgang Puck. The club features two restaurants, three bars, a bowling alley, rooftop swimming pool, spa, screening room, and 24-hour gym. They host concerts, comedy shows and other entertainment programs and pride themselves on bringing bright minds from different backgrounds together to impact the city. They can be found near several Beverly Hills condos for sale on Sunset Boulevard.
The Griffin Club
The Griffin Club
includes tennis memberships along with individual and family memberships. Founded in 1926 with elite members like Humphrey Bogart, the club features eight lighted tennis courts and two lap pools. The clubhouse has two floors dedicated to fitness, and they provide daily group exercise classes and private training.
The food in both dining areas focuses on health-conscious options. The club caters to young families and offers kid-friendly activities designed just for them. They also have a game room where teenagers can have a space of their own for socializing and fun. The Griffin Club is located just 13 minutes from Beverly Hills real estate.
City Club Los Angeles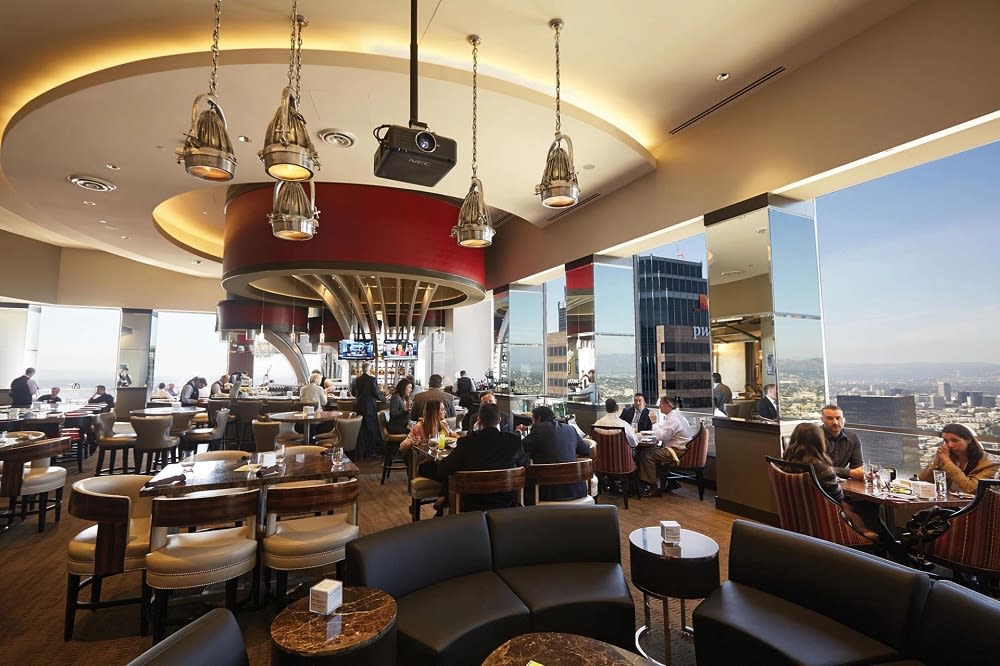 The
City Club
LA strives to provide the very best the city offers. They believe in community and help people from different backgrounds share dreams of a beautifully lived life. City Club creates experiences to heighten the senses of its members and brings joy to the community by hosting film screenings with high-profile speakers, bringing the best and brightest minds together in conversation. Their club and private events team are available to rent for personal use. Different membership options include a Young Executive Membership. The club is about a 35-minute drive from Beverly Hills condos for sale, but it's worth the trip!
The Jonathan Club
The
Jonathan Club
was founded in 1895 and has two locations in downtown LA and one on Santa Monica beach — both are just ten minutes from Beverly Hills real estate. The club features a modern spa and fitness center with group classes and personal training. Enjoy a game of pick-up basketball, paddle tennis, volleyball, or squash and take a dip in the pool for a leisurely swim or Olympic training.
The Jonathan Club hosts a wide range of events to connect with its members by having fun, learning something new, or volunteering for a cause. The club's rooftop garden provides fresh, organic, and sustainable options for the restaurant. The venue features hospitality suites available for overnight stays, with gossamer Italian linens and down Turkish towels for first-class relaxation.
San Vicente Bungalows
For a delightful experience, look no further than
San Vicente Bungalows
. This membership-only club was spearheaded by Jeff Klein and stands today as one of West Hollywood's most prestigious social clubs. Draped in palm fronds and sparkling lights, San Vicente Bungalows exudes the charm of Hollywood's bygone eras and promises its members one of the most exclusive luxuries — privacy.
Coming soon: The Bird Streets Club
A newcomer to the Los Angeles social club scene is
The Bird Streets Club
. Currently under construction, this club is named for the iconic Bird Streets north of Hollywood that offer ample unobstructed views of the Pacific while maintaining proximity to the many studios, music venues, culinary experiences, and shopping destinations found throughout Hollywood. Membership-only, The Bird Streets Club is a must-watch development.
Beverly Hills Tennis Club
The
Beverly Hills Tennis Club
is all about the enjoyment of tennis. Founded in 1929, the club's members include a few celebrities, like Kirk Douglas and Johnny Carson. They have five professional tennis courts, a pool, Jacuzzi, gym, sauna, and a restaurant. Tennis training by USPTA certified staff is available for all levels and abilities, and the game room and outdoor patio are also available for all ages to use.
Golf course country clubs
The
Brentwood Country Club
has been a home away from home for its members since 1948 with its relaxed and elegant atmosphere. The golf course was recently upgraded and re-designed, and they also have a tennis course, a pool, and a state-of-the-art fitness center. Their wood-fired oven makes some of the best pizza you will find anywhere!
The Bel-Air Country Club has an 18-hole golf course and tennis course. The golf course is the home course for the UCLA Bruins golf teams.
The Hillcrest Country Club aims to provide its members with the highest recreational, social, and dining experiences. They have a famous, large, round oak table in The Grill where legends like Groucho Marx, George Burns, Jack Benny, and The Ritz Brothers enjoyed lunch and laughter.
If you're looking to purchase a property in Beverly Hills or the greater Los Angeles area,
contact Dean Mandile today!
With a dedicated team of agents, Dean will help you find the perfect neighborhood in L.A.
and your next dream home
. Contact him today for an unparalleled real estate experience in one of the most coveted neighborhoods in the country!