There's no doubt shopping for the perfect piece for your closet, the right piece of art for your living room, or the right gift for someone special can be challenging when you're not sure where to start. Luckily for residents of Beverly Hills, the neighborhood has been world-famous for its shopping since the mid-twentieth century. Let's take a look at just a few of the incredible options available.
1. Rodeo Drive
Rodeo Drive is what people think of when they hear "Beverly Hills". They envision celebrities and other well-heeled residents of the city strolling along the palm tree-lined streets past row after row of luxury brands. The flocking of high-scale business to the famed street began in 1961 when Giorgio Beverly Hills opened its doors. Now, you'll find designer brands such as Burberry and Golden Goose amongst jewelers Tiffany and Co. and Buccellati, to luxury shoes at Jimmy Choo, Alexander McQueen, and Prada.
2. The Grove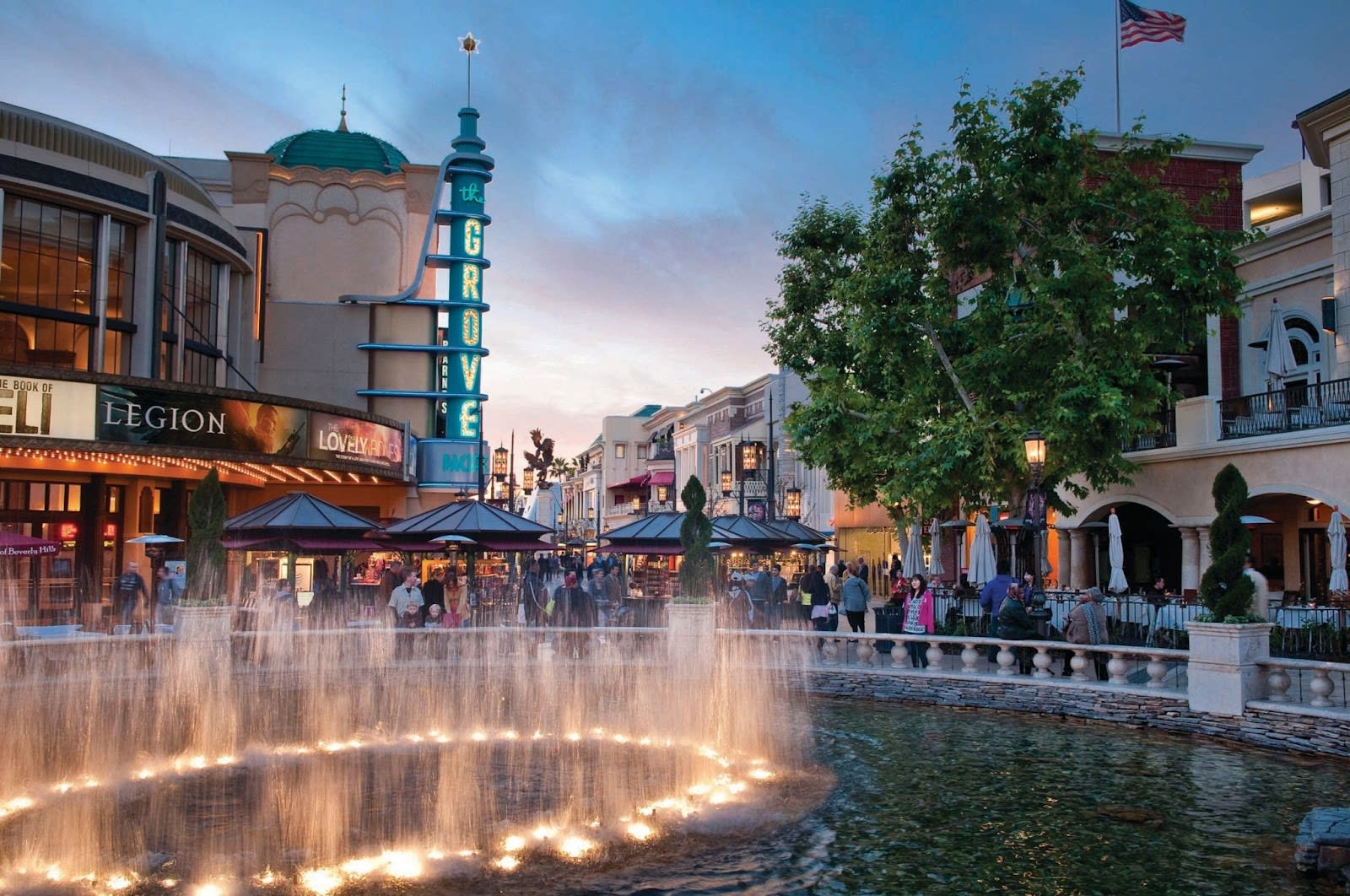 Though Rodeo Drive is the most famous shopping center in Beverly Hills, it's certainly not the only one nearby. For another outdoor shopping center, The Grove is a magnificent destination. A variety of retail and dining options await here and feature an attractive mix of affordable and luxurious, high-end brands. Alo Yoga, Barnes and Noble, GAP, and Sephora are a few of the storefront selections. Take a break from shopping at one of the many indoor or outdoor dining options, including Blue Ribbon Sushi Bar, Maggiano's Little Italy, and Sprinkles Cupcake. The entire experience at The Grove is heightened with vintage-style double-decker electric trolleys which travel around the whole complex.
3. Westfield Century City
Nearby, you'll find Westfield Century City has everything you need to complete your errands — a broad array of retailers, dining options, and ongoing events make this mall one you won't want to miss. Explore high-end department stores including Bloomingdale's, Nordstrom, and Macy's as well as smaller, specialty shops like Lacoste, Ted Baker, and lululemon.
Westfield Century City makes it simple to stay active with Orangetheory and Peloton and feel your best with a rejuvenating trip to medical spa Next Health, where you can try cryotherapy, get an IV drip, or breathe in purified air in their hyperbaric oxygen chamber. Afterward, grab a bite to eat at Sweetgreen.
Through March, head to their Live Music Series on Fridays and Saturdays in the Atrium on Level 1 or break a sweat at Barry's outdoor pop-up.
4. English Rabbit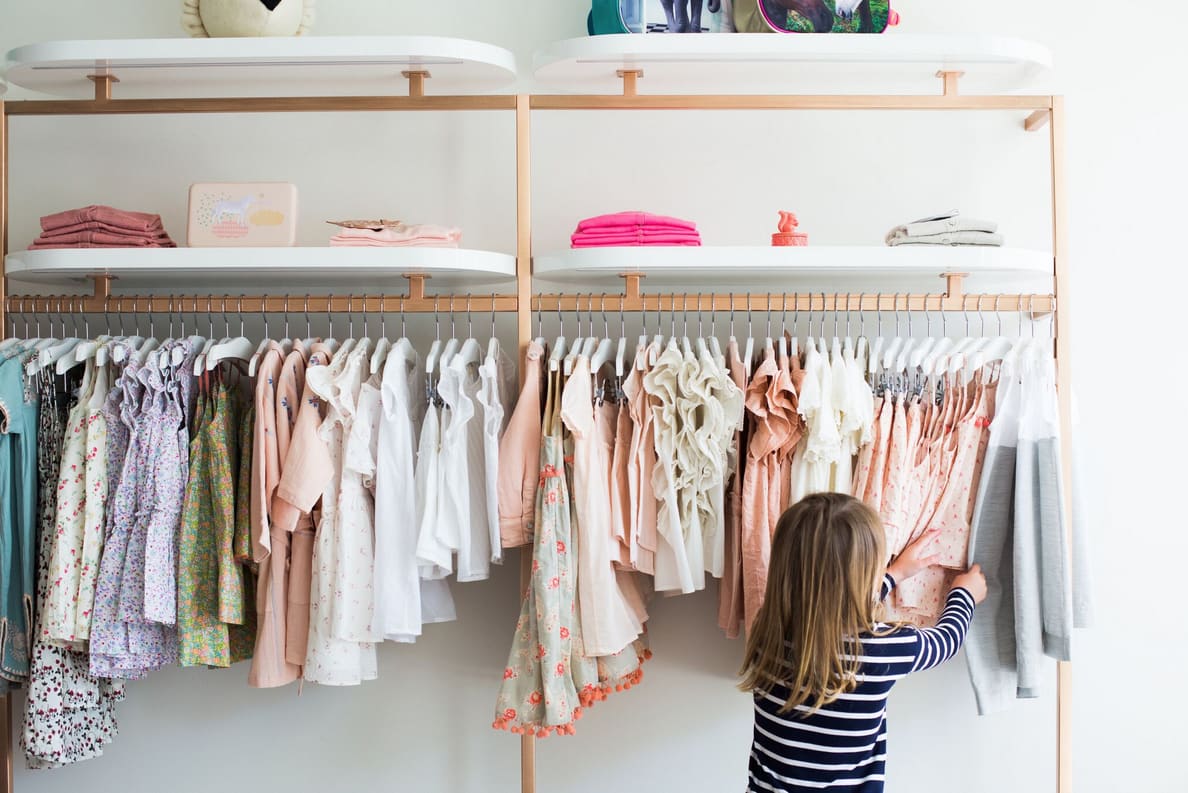 It can be tricky to choose what to get the children in your life as they likely have more than enough toys. However, stylist Kelly Dowdy and her client Natalie Fuller came together to start the English Rabbit in 2015 to provide high-end fashion for babies, kids, and teens.
Brands like Gucci and Missoni are present amongst other west coast and European high fashion brands. An assortment of styles is curated from travels across the globe to assure their selection isn't only relevant but in demand. Located in the "Golden Triangle" on Brighton Way, the English Rabbit is open every day of the week. There aren't many luxury children's boutiques offering free local delivery, so be sure to take advantage of this incredible feature while shopping there.
5. Blue Gnome Games
Everybody loves a good board game. Whether your loved one prefers to play solo or in group role-playing games, or you're searching for a classic tabletop title, Blue Gnome Games has it all. The only brick-and-mortar game shop in Beverly Hills was established by Daniel Benaron and manages one of the largest game inventories in the area. Board games, collectible cards, and role-playing games are amongst the miniatures, toys, and more for true game hobbyists. The store even offers a 3D printing service for both recognizable and custom game characters.
6. andSons Chocolatiers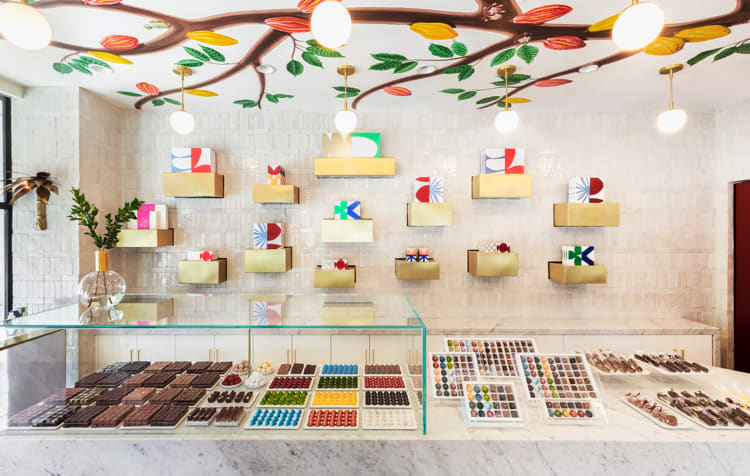 With Valentine's Day on the horizon, it's only right to consider ways you can show your affection for your loved ones. The tried and true? Chocolates. The corner of Brighton Way and Camden Drive has been beloved by Beverly Hills locals since 1983 when Teuscher Chocolates of Switzerland was first opened. However, when the business changed hands and mother passed the legacy to her two sons, the shop rebranded into what it is today, andSons Chocolatiers.
Aside from their signature flavors, the handmade confections showcased are seasonal, which means you'll enjoy a different flavor experience every time you order. Every chocolate crafted in their kitchen is produced with Valrhona ethically sourced cacao, a brand that pursues direct partnerships with farmers in accordance with Fair Trade regulations. Los Angeles locals can utilize their courier service, but chocolate fans across the United States can order chocolate online.
If you're interested to learn more about living in Beverly Hills or Beverly Hills homes for sale, please don't hesitate to reach out to Dean Mandile.